Planning a wedding in Barrie, Ontario and wondering how much a DJ will cost? We have a full breakdown of the wedding dj prices in Ontario.
The cost of a wedding DJ prices can vary depending on a number of factors, including the length of the reception, the experience of the DJ, and the equipment needed.
Here's a guide to help you determine how much you should budget for this important aspect of your big day.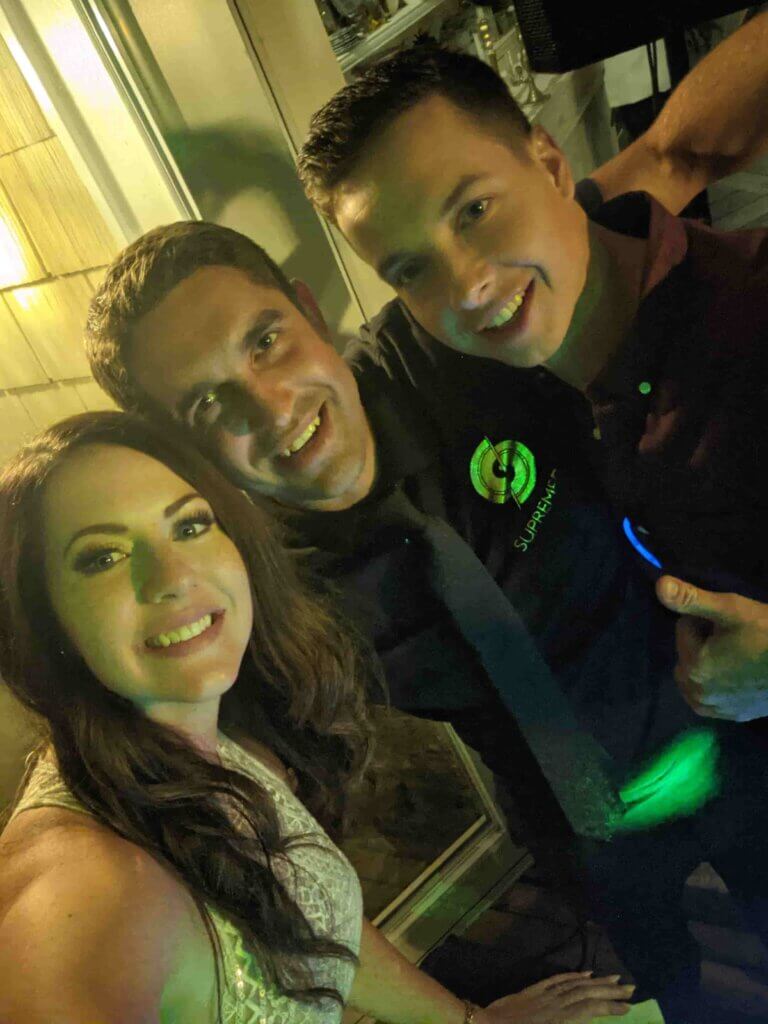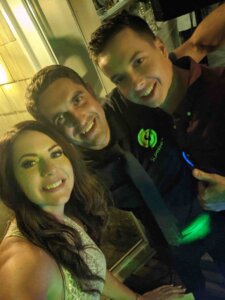 Understand the Average Cost of Wedding DJs in Barrie.
The average cost of a wedding DJ in Barrie, Ontario ranges from $1000 to $5000.
However, this cost can vary depending on the length of the reception, the experience of the DJ, and the equipment needed.
It's important to do your research and compare prices from different DJs to ensure you're getting the best value for your money.
Keep in mind that a good DJ can make or break your wedding reception, so it's worth investing in a quality professional.
At Supreme DJs, we are are the top end of this spectrum – but the quality we provide is unmatchable.
We have a roster of the absolute best wedding DJs in all of Simcoe County, Barrie and muskoka.
But quite possibly have some of the best DJs in toronto as well.
Determine Your Wedding DJ Needs.
Before you start budgeting for a wedding DJ in Barrie, Ontario, it's important to determine your specific needs.
Consider the length of your reception, length is a big factor when it comes to price.
The size of your venue, and the type of music you want played.
Do you want a DJ who can also act as an MC and make announcements throughout the night?
Do you need additional lighting or sound equipment?
Once you have a clear idea of your needs, you can start researching DJs and getting quotes to find the best fit for your budget.
Are you able to DIY your wedding DJ ceremony? Can you last until after dinner with your wedding DJ Music?
Do you need professional grade club lighting? A club DJ to keep your dancefloor filled your whole wedding?
What about a photobooth?
What is your vision for your wedding? and your wedding DJ?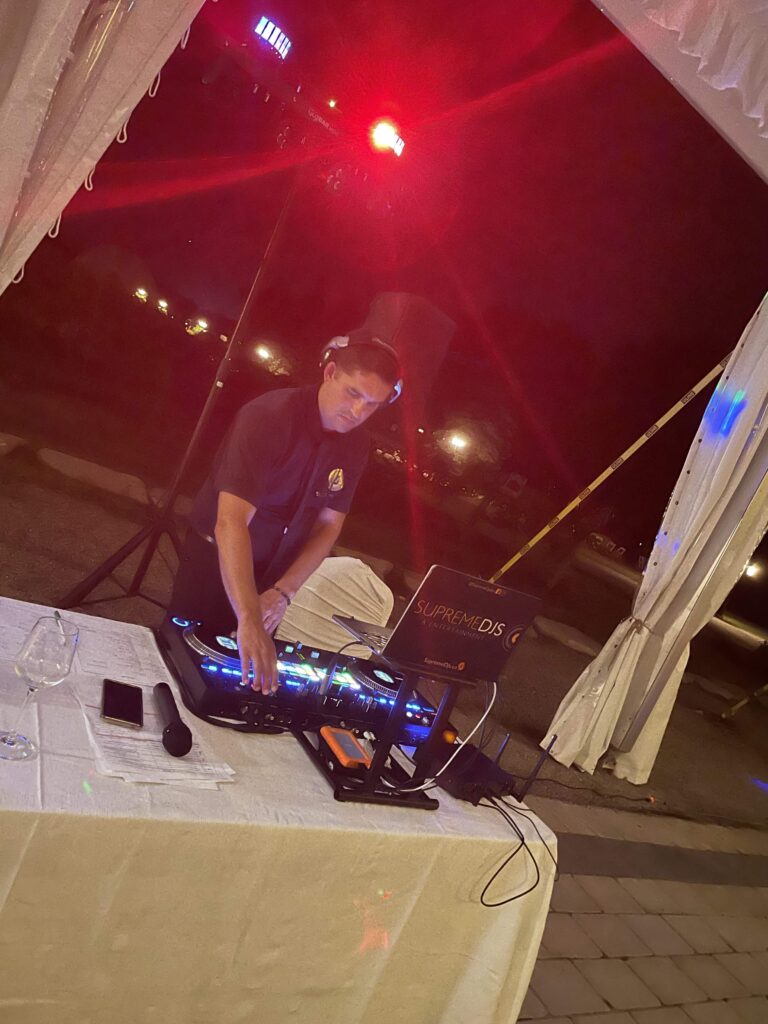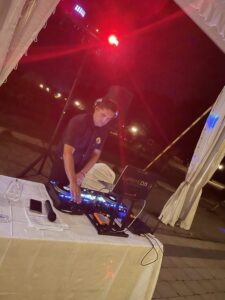 Consider the Experience and Reputation of the DJ.
When budgeting for a wedding DJ in Barrie, Ontario, it's important to consider the experience and reputation of the DJ.
Look for a DJ who has experience playing at weddings and has a good reputation in the industry.
Ask for references and read reviews from past clients to get an idea of their level of professionalism and the quality of their services.
Keep in mind that a more experienced and reputable DJ may come with a higher price tag, but it could be worth it for the peace of mind and quality of service they provide on your special day.
At Supreme DJs we have some of the best and most professional DJs you will ever find.
We show up, take care of everything, and allow you the freedom to just enjoy and party on your wedding day instead of working like all of your vendors should.
Factor in Additional Costs and Services.
When budgeting for a wedding DJ in Barrie, Ontario, it's important to factor in any additional costs and services that may be required.
For example, some DJs may charge extra for lighting or sound equipment, while others may offer additional services such as MCing or coordinating with other vendors.
Want something fun for your guests to do while they need a break from dancing?
Check out our photobooths!
We have a couple of definite of types of photobooth rentals.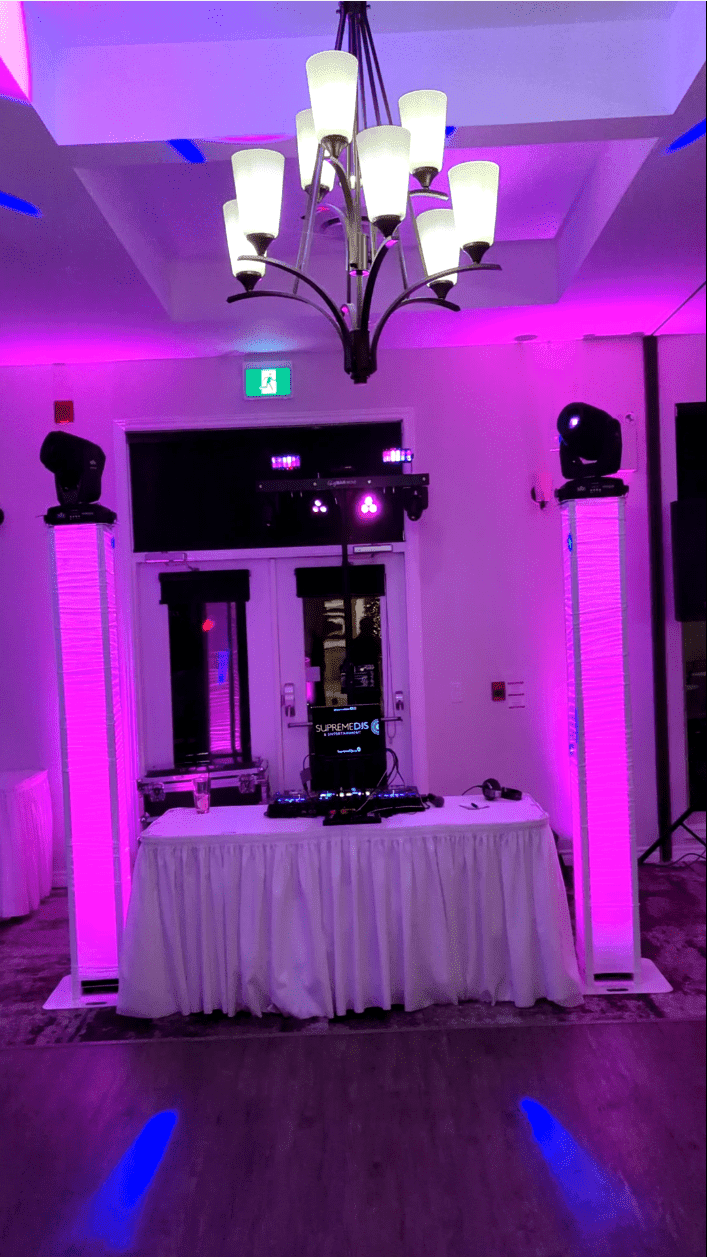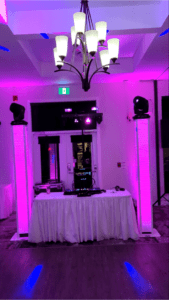 Be sure to discuss these details with potential DJs and get a clear understanding of their pricing structure before making a final decision. It's also a good idea to have a contract in place that outlines all of the services and costs associated with your wedding DJ.
We have tons of extra lighting packages to make your event look at incredible and beautiful as you want.
Make sure to ask about our uplighting or DIY uplighting packages.
The True Cost of Hiring a DJ for Your Wedding or Private Event (With $$$)
Less than $999.99?Just Don't! In today's day and age, everyone has heard or seen a "Mobile DJ Horror Story." While a cheap DJ might seem tempting, it's important to resist the urge. These DJs often lack experience and may not prioritize your special day. Don't let a subpar DJ rip you off or ruin your event.
$999.99 to $1595:Beginner DJs and Subcontractors In this price range, you'll typically find beginner DJs, hobbyists, or part-time DJs who work as subcontractors for larger DJ companies or agencies. It's crucial to ask if a specific DJ will be assigned to your wedding and obtain written confirmation. While they may be adequate as announcers, their experience in hosting, entertaining, and event direction might be limited. Their music selection and programming could be more standardized, resulting in a forgettable or average experience.
$2,000 and Above:The Professionals For those who want the best experience for their wedding or private event, investing in a professional DJ is a must. DJs in this price range are full-time, single operators who are passionate and dedicated to their craft. With years of wedding experience, they exude confidence without arrogance or cockiness. These professionals often provide a money-back guarantee to stand by their promises.
Professional DJs undergo advanced training, possess exceptional public speaking skills, and know how to incorporate appropriate humor. They are open to collaborating with you and implementing personalized ideas. Music selection, programming, and mixing are executed at a professional level, while their top-of-the-line sound systems both look and sound amazing. Not only do they create special and memorable moments, but they also offer peace of mind through their availability for questions and planning.
Conclusion –
Choosing the right DJ for your wedding or private event is a critical decision that can significantly impact the overall experience. While it may be tempting to opt for a cheaper option, remember that quality comes at a price. Investing in a professional DJ who is passionate, experienced, and dedicated to providing an unforgettable celebration will ensure that your event is truly exceptional and, most importantly, fun!
Say goodbye to forgettable experiences and hello to a celebration that will be remembered for years to come.
Contact us here for availability and our wedding DJ prices in Ontario!