Event DJ Barrie
Event Dj:
Supreme should be the FIRST company you call when searching for a DJ in Barrie, Ontario.
Are you worried about the DJ playing the music you like?
Your guests leaving early?
Or they literally just played the chicken dance?
If this is some fears you might have, 
About getting a DJ who does not understand what you're looking for
Thank make sure you contact us now!
Availability is extremely limited so contact us now to avoid disappointment! 
Want to make your event dj even more EPIC?
Check out some of the options below to create the atmosphere along with the music!
 A La Carte Items :
Dancefloor lighting – Make sure all of your guests know where the dancefloor is. Bring life to the party by lighting up the dancefloor and letting guests know exactly where the party will take place. The cheapest and easiest solution to turn your event into a party! $100
Uplighting aka Ambient Lighting – Uplighting is one the easiest and most cost-effective way to create an atmosphere at your wedding venue that everyone will LOVE. Uplights have full customization for colour settings, so they can easily match the colour scheme for your event! Check out the pictures to see how uplighting is used, or shoot us a message for more information. Starting at $250 for 4 lights, size of room and effect you're looking for will determine the best option.
"Dancing on a cloud" – Turn your first dance into the first dance from your dreams. Literally dance upon the clouds. Creating the most magical pictures you could dream of. Definitely to be cherished for life. $400
Karaoke Added into Wedding – Everyone LOVE'S Karaoke. Sing the night away with all of your family. Add into any wedding package for only $300!
Karaoke for rehearsal dinner – Bring your rehearsal dinner to life. One of our clients FAVORITE additions. Add karaoke for all of your family the night before. Allows for both sides of your family to really get engaged and meet and mingle with each other. Definitely is one of the best ways to make sure everyone is well connected and even more excited for you big day tomorrow. $800 for 5 hours!
Monogram on wall or floor – Project your own custom image, name, initials or graphics to an inside (or outside) wall or floor to add that EXTRA special touch! We'll even help your create the image, and project it onto whatever surface you want! $500
Cake mapping – One of the classiest additions we offer. We can project an amazing LED show onto a cake which will wow every single one of your guests. Add this to your videography for some amazing scenes. We provide a dummy cake that really makes it pop, but we can use yours aswell. $500
Visual Projectors and screens for a personal slideshow – Add a movie and touch your guests hearts with this option. This allows you to share some of your most cherished moments with your guests. You can display videos and/or photos on our 65″ – 80″ screens. Just plug your laptop in directly or send us the files. We set it all up for you and let it run the entire event. Starting at only $100 per setup
TV's – The same as above, but using TV's instead!  $100 per TV
Video DJing – Ever wanted to have a Much Video Dance party, at YOUR party? We are able to mix with music videos along with DJing. Reminice on the old day's when everyone used to watch MuchMusic and MTV to catch all of the amazing music video's, are you own personal event! Starting at $400 with 1 TV
Wireless Mics – $50 per mic
Smoke Machine – If you really want to get the most out of your lights, add some smoke! Add's another dimension to your atmosphere. Make's everything pop. But best to check with your venue first, some don't allow smoke. $50
We take the upmost care in detail to ensure that the event will go exactly as you planned. We strive to ease all stress leading up to the event from the audio and visual side. Anything you need from us, is no problem and can be left in our care. Give us a shout early for more info as availability is limited, we book out quickly!
Check us out on Facebook and Instagram for live videos and pictures from previous events and more. Find out why we are rated Barrie's BEST and ELITE DJ service and entertainment. Event DJ Barrie.
We bring a whole new meaning to an Event DJ Barrie, and can be sure your guests will leave with memories that last a life time – and sore feet from being on the dance floor all night! Creating a new vibe that is exactly how you want it to be.
Many testimonials and reviews on our Google, WeddingWire and Facebook.  ONLY 5 Star service !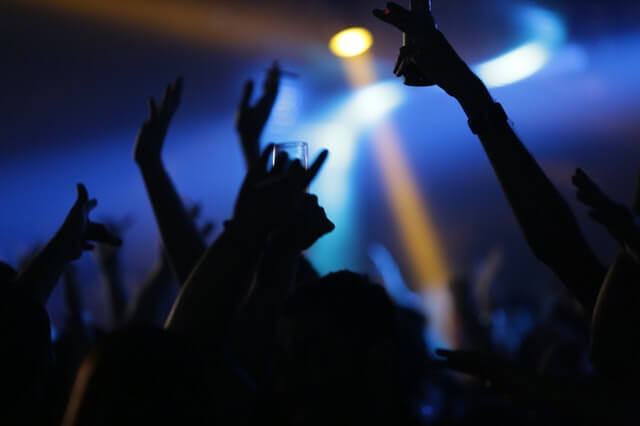 Check us out on some of the following platforms!