Wedding Barrie DJ Pricing
Event DJ:
 There is a reason we cost more
We know we cost more, and have no reason to hide it.
We provide a one of a kind experience.
Just check out some of our reviews!
We have several options for your event or celebration.
Our prices typically range from around $1500-4000, with the average client spending about $2500.
Picking the right wedding Event DJ can make or break your event
I'm sure you are SICK of hearing this, but it really is the truth.
The problem, is people who shouldn't be saying it do.
We realize many of our compeitors have similar packages, at a much lower price point – we will leave it at that.
---
Pricing as following – Wedding Event DJ Barrie
Bronze……$1500
This is our most basic bare bones pricing. 
We will provide all of the sound, an amazing DJ for 4 hour's to come and turn the party up, and 30 minutes of travel around the Barrie, ON area.   
If you are having a party and just want to make sure everyone has an amazing night and dance all night, this is the package for you. 
We include the dance floor lighting free of charge. =)
Silver….$1900
Our most generic package for Wedding Dj Pricing !  
6 hour's of DJ, 
and basic announcement's needed with your complimentary MC service. 
A free wired mic, 
the dance floor lights to get everyone on the floor, 
an amazing DJ to keep the party pumping all night. 
We do recommend some of our awesome enhancement's to make the decor as lit as the party, but not necessary!
Gold….$2500
This is the go to package. 
8 hour's of DJ. 
Taking care of the pre-event's, dinner, and PARTY! 
We take care of everything for you so there is nothing to worry about. 
Keeping your timeline in check, setting the vibe for the entire day. 
Wireless mics, 
dance-floor lighting, 
any basic MC duty's all included. 
Just invite the guests, and we'll take care of the rest. 
Leaving you free to actually ENJOY your party, instead of stress about the little things. 
Ask about how you can bundle some of our enhancements into a custom package for you, so you can truly create the event you always dreamed about.
Platinum….$ 4000 (mock up custom package!)
This is where it really starts to get good! If you are looking to create the event of your dreams, than look no further. This is kind of just a "mock-up" package structure.
Say you want to bring your venue alive with uplighting, 
matching your decor, with the walls. 
And than when the party starts, the colours begin to change and come alive, bringing your guests to life as well. 
Than you want to pair this along with a cake that is literally alive, beautifully lit up with a magical design. 
You also want your name / company logo lit up on the wall, letting everyone know where they are right now. 
200+ guests? You will need a sound system that can handle the room.  
The options are pretty endless, and we will show you some of those options below….
https://drive.google.com/file/d/1y1TFGHFY4QbCPLXq0inA2l9QIuczomw0/view?usp=share_link
Upgrade's to make your event dj even more EPIC!
 A La Carte Items : Wedding Dj Pricing Barrie
Dancefloor lighting – Make sure all of your guests know where the dancefloor is. Bring life to the party by lighting up the dancefloor and letting guests know exactly where the party will take place. The cheapest and easiest solution to turn your Wedding Event Dj into a party! $100
Uplighting aka Ambient Lighting – Uplighting is one the easiest and most cost-effective way to create an atmosphere at your wedding venue that everyone will LOVE. Uplights have full customization for colour settings, so they can easily match the colour scheme for your event! Check out the pictures to see how uplighting is used, or shoot us a message for more information. Starting at $250 for 4 lights, size of room and effect you're looking for will determine the best option.
"Dancing on a cloud" – Turn your first dance into the first dance from your dreams. Literally dance upon the clouds. Creating the most magical pictures you could dream of. Definitely to be cherished for life. $400
Karaoke Added into Wedding – Everyone LOVE'S Karaoke. Sing the night away with all of your family. Add into any wedding package for only $300!
Karaoke for rehearsal dinner – Bring your rehearsal dinner to life. One of our clients FAVORITE additions. Add karaoke for all of your family the night before. Allows for both sides of your family to really get engaged and meet and mingle with each other. Definitely is one of the best ways to make sure everyone is well connected and even more excited for you big day tomorrow. $800 for 5 hours!
Monogram on wall or floor – Project your own custom image, name, initials or graphics to an inside (or outside) wall or floor to add that EXTRA special touch! We'll even help your create the image, and project it onto whatever surface you want! $500
Cake mapping – One of the classiest additions we offer. We can project an amazing LED show onto a cake which will wow every single one of your guests. Add this to your videography for some amazing scenes. We provide a dummy cake that really makes it pop, but we can use yours aswell. $500
Visual Projectors and screens for a personal slideshow – Add a movie and touch your guests hearts with this option. This allows you to share some of your most cherished moments with your guests. You can display videos and/or photos on our 65″ – 80″ screens. Just plug your laptop in directly or send us the files. We set it all up for you and let it run the entire event. Starting at only $100 per setup
TV's – The same as above, but using TV's instead!  $100 per TV
Video DJing – Ever wanted to have a Much Video Dance party, at YOUR party? We are able to mix with music videos along with DJing. Reminice on the old day's when everyone used to watch MuchMusic and MTV to catch all of the amazing music video's, are you own personal event! Starting at $400 with 1 TV
Wireless Mics – $50 per mic
Smoke Machine – If you really want to get the most out of your lights, add some smoke! Add's another dimension to your atmosphere. Make's everything pop. But best to check with your venue first, some don't allow smoke. $50
Many more options, please inquire within, we will make your dreams reality!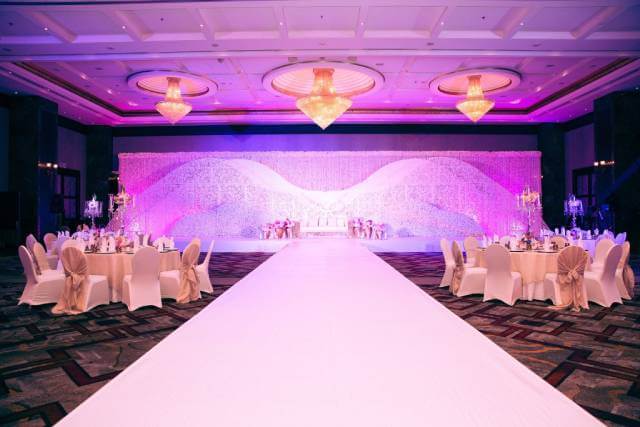 We create memories. 
We create moments. 
𝗪𝗲 𝗰𝗿𝗲𝗮𝘁𝗲 𝘁𝗵𝗲 𝗻𝗶𝗴𝗵𝘁 𝗼𝗳 𝘆𝗼𝘂𝗿 𝗟𝗜𝗙𝗘. 
Exactly the way YOU want. 🗸
We pride ourselves in being different than EVERY DJ company in Barrie, let alone every DJ company in the world!
Expect MORE from your DJ.
***WINTER SPECIAL!***
ADD ON KARAOKE FOR YOUR REHEARSAL DINNER !
4 hours for $600 to any package!