Supreme DJ's Presents – This Weeks Fire 005
Brand new DJ mix!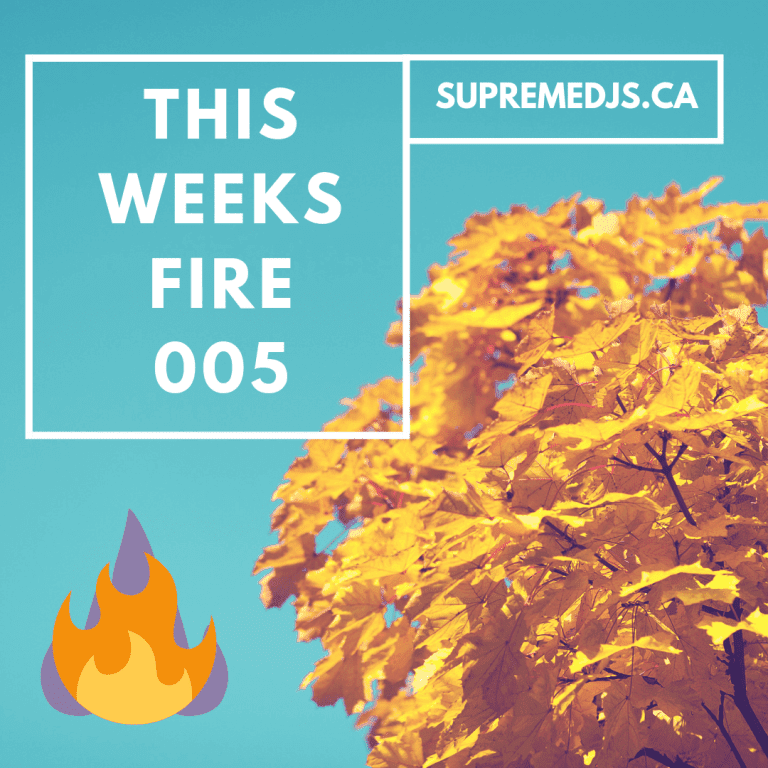 Brand new latin, top40, hip-hop, reggae, moombahton & more dj mix! Ton's of classic's as well! This Weeks Fire is back with some serious heat!
https://www.mixcloud.com/S…/supreme-djs-this-weeks-fire-005/
It's been a ridiculous summer! So slammed, back to back every weekend. Met such amazing people over the season and am so grateful to have been invited in all of their special days. Definitely was some crazy long nights, but I'm back with some new fire! Winter is coming, so we need that heat to stay warm and cozy! If you're already feeling the winter blues, make sure to grab the free download from link in bio!
It's also pretty crazy how music can change you. Definitely was feeling pretty upset for awhile, but as soon as I started to play, it all melted away. Definitely some good music for the soul! If you are looking for a new mix to change your mood, this is definitely the one!
Tracklist –
1) Major Lazer – Blow That Smoke
2) The #Chainsmokers ft. Kelsea Ballerini – This Feeling – Fraze Remix
3) Dua Lipa & BLACKPINK – Kiss And Make Up
4) Alex Sensation & Nicky Jam – La Diabla
5) #6ix9ine – BEBE – J Rythm Puro Pari Remix
6) Nicky Jam & Steve Aoki – Jaleo
7) Showtek & MOTi ft. Starley & Wyclef Jean – Down Easy – Henry Fong Remix
8) N.O.R.E. ft. Nina Sky & Big Mato – Oye Mi Canto – J Rythm Puro Pari Remix
9) Enur – Calabria – ZIGGY & Chick Flix Remix
10) Jennifer Lopez – Get Right – DJ Serg & DJ Stressy
11) Bad Bunny ft. #Drake – MIA – Romen Jewels Remix
12) #Kanye West & Lil Pump – I Love it – Lincoln Baio Remix
13) Terror Squad, Fat Joe, & Remy Ma – Lean Back – Robin Roij Remix
14) 50 Cent – Disco Inferno – DJ Smerk Taki Taki Bootleg
15) Rihanna – Pon De Replay – Tall Boys Taki Taki Bootleg
16) DJ Snake – Taki Taki – Refresh Dancehall Blend
17) Kalibandulu, Tribal Kush, Walshy Fire Feat Doktor – Yeah Yeah
#hiphop #reggae #dancehall #latin #moombahton #top40 #realdjing #dj #djlife