The Top 5 Wedding Venues in Barrie Ontario and Surrounding Area
How To Plan Your Wedding Day
Congratulations!
You've already said yes, set the date,  and now its time to think about the perfect setting for your big day!
A wedding venue  is such an important piece of your wedding; it will be the place where memories are made, the backdrop to your photos, and a place to bring the vision of your big day to life!
We have so many amazing wedding venues in Barrie to choose from.
Whether you are looking for a rustic, modern, traditional, natural, large or small ceremony there are lots to choose from.
Below is a list of the top 5 wedding venues in Barrie near you!
---
http://www.belcroftestate.com/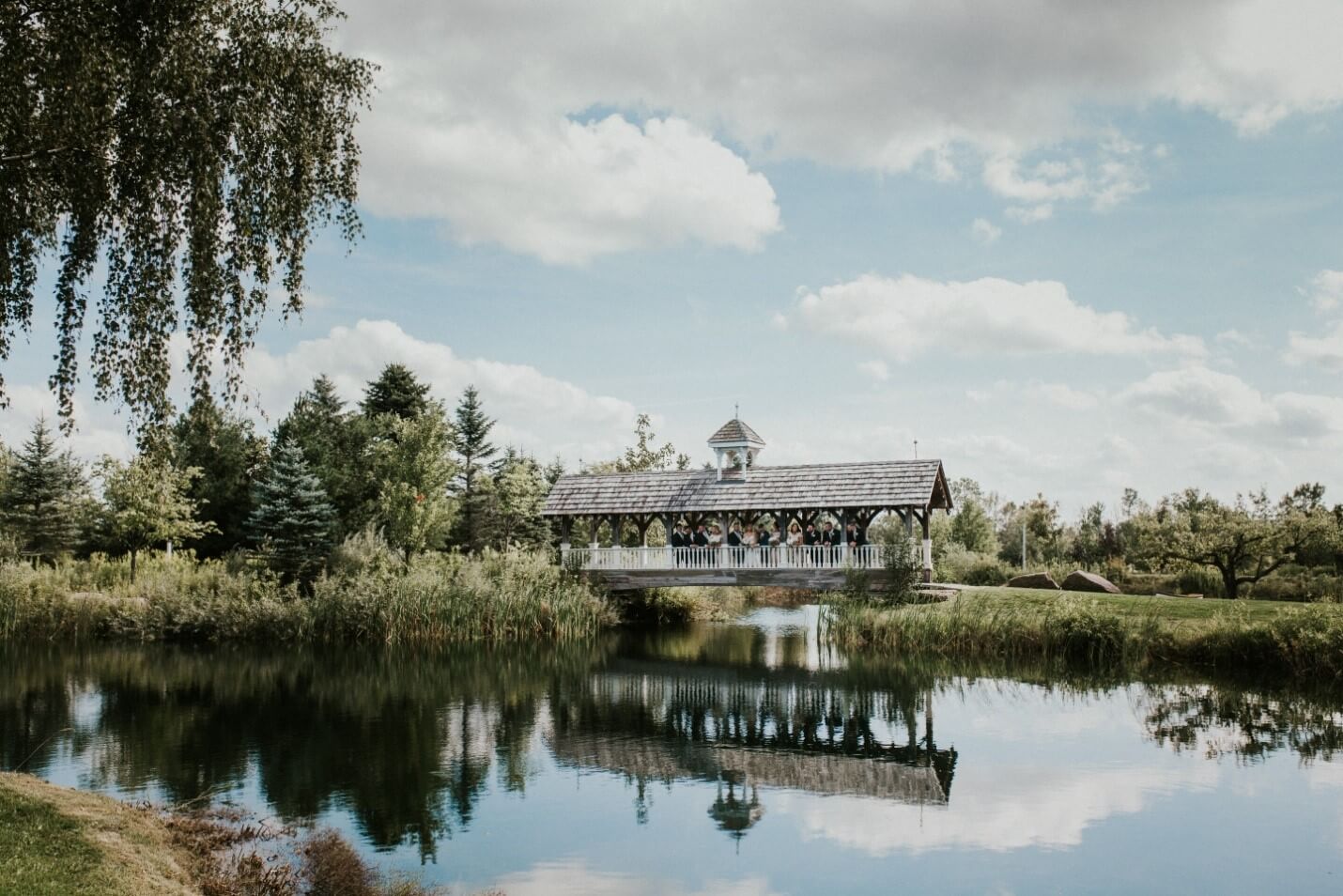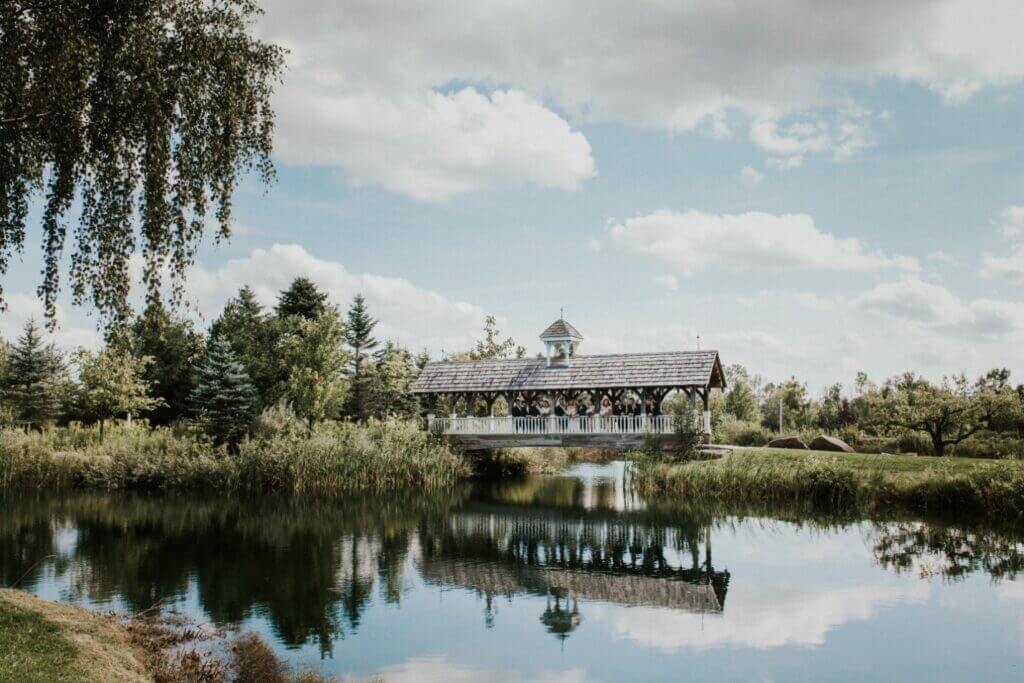 This location offers two stunning settings for a farm/rustic wedding.
The beautiful Marquee Tent is perfect for an outdoor garden wedding venue.
The Century Barn is charming and rustic with modern amenities.
The Estate features bridal suites and groom quarters. Both venues have permanent washrooms, a lovely country laneway, a serene pond with a covered bridge and many more spectacular areas for photos and gathering. The Barn's capacity is 110-150 guests and the Marquee Tent capacity is for 110-225 guests.
Average cost peak season: $25,000.
---
Barrie Country Club
635 St Vincent St N L4M Barrie, Ontario
https://www.barriecountryclub.com/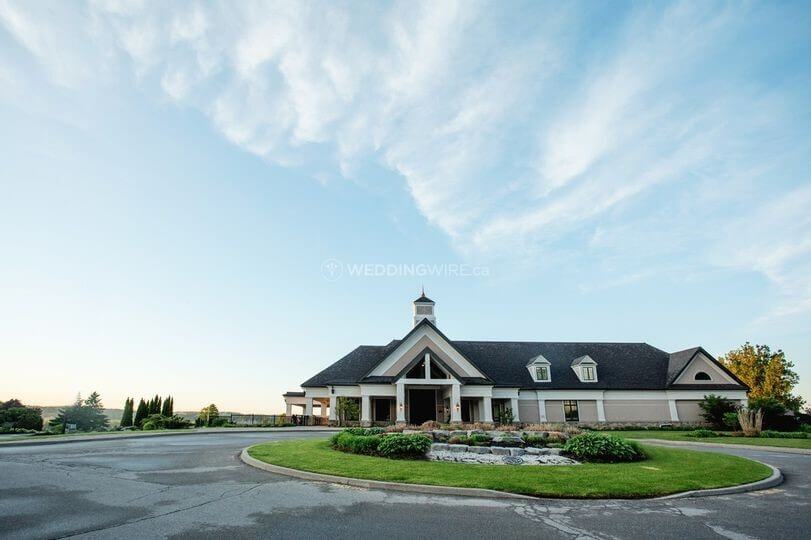 This location offers great modern/traditional indoor and outdoor settings.
The facilities found at the Barrie Country Club include private dining facilities which can easily accommodate up to 250 seated guests in the Trillium Room.
Your ceremony can be held in their picturesque wedding garden which is located right by the elegant clubhouse which also includes a wraparound verandah.
They offer great packages taking the guess work out of wedding planning!
---
Cambium Farms
18333 Winston Churchill Blvd L7K 0R9 Caledonm, Ontario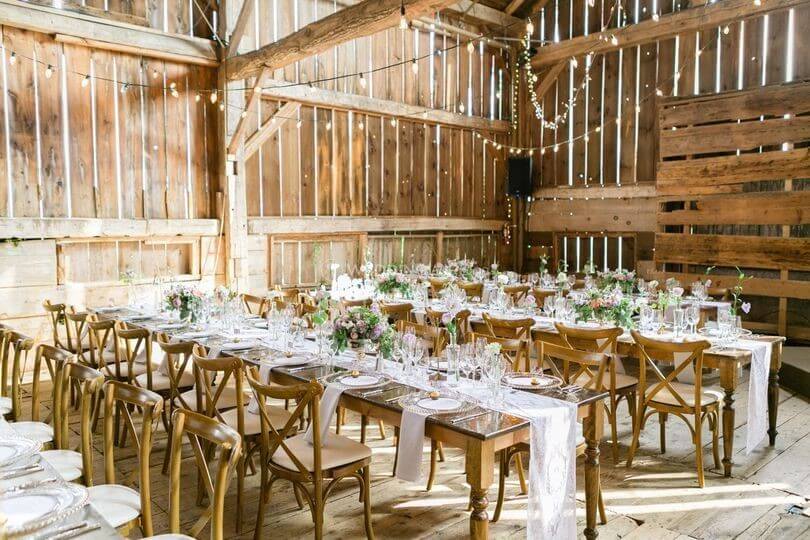 This venue is the perfect rustic/romantic setting for an indoor/outdoor wedding.
This venue offers 5 different settings to choose from.
The Barn is used as an exclusive wedding and event venue. Its facilities include a state of the art 2000 sq.ft washroom facility, country style bar, DJ booth and lounge area with a capacity for 230 guests.
The Carriage House is ideal for smaller weddings and post-ceremony cocktail events.
The Farmhouse has a main floor which is perfect for wedding preparations and/or the ceremony itself.
Look no further if you are looking for a elegant barn wedding, this venue has it all!
---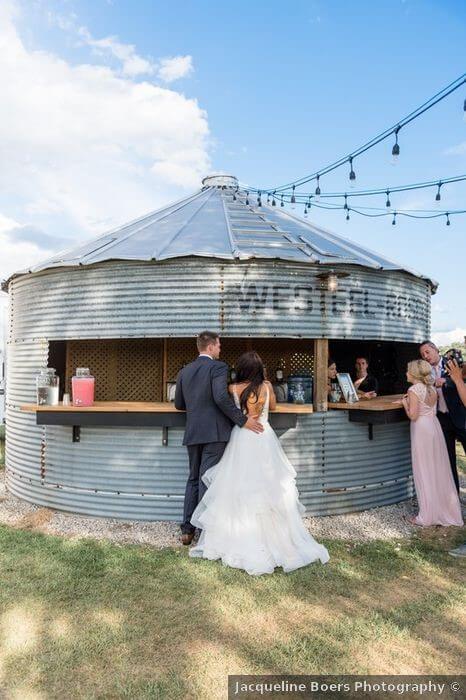 This location is the perfect back drop for a fun country wedding!
The 9th event venue offers 300 acres of farmland with several ceremony sites throughout it's fields.
It offers a marquee tent with a dance floor, tables and seating, as well as an outdoor grain bin bar which is the perfect setting for cocktail hour.
These facilities can accommodate up to 300 guests.
This venue offers a variety of packages and even a part planner to help take the stress off of the happy couple!
Average cost peak season: $7,000.
---
Maclaren Art Centre
37 Mulcaster Street L4M 3M2 Barrie, Ontario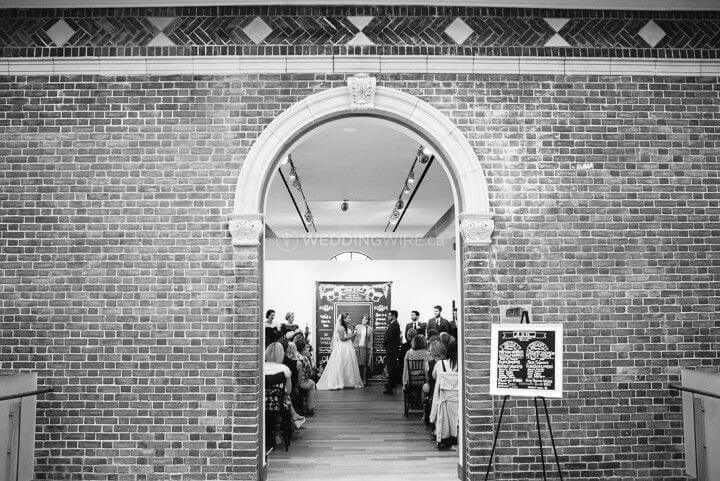 This venue brings beauty and elegance to any modern/traditional wedding.
The Maclaren Art Centre holds up to 150 guests in an indoor or uncovered outdoor setting.
Celebrate your day surrounded by beautiful artwork.
Add your personal touch to this amazing site with additional touches organized by you/ your party planner.
---
Picking Your Barrie Wedding Venue Conclusion
There are SO MANY things to consider when choosing a wedding venues in Barrie, but chances are you'll know when you walk in if it's right for you.
Once the venue is set, the real fun begins!
You get to start picking all of your vendors, all of the people who will create the most perfect day – the day of your dreams.
If you need any further help with your planning, feel free to contact us and we can definitely help simplify the entire process with out planning cheat sheets!
We are the top rated DJ service in Barrie ON, and love to travel.
Don't make the mistake of getting an average wedding DJ at your event, contact Supreme DJs now!