15 Ceremony Entrance Songs For The Perfect Ceremony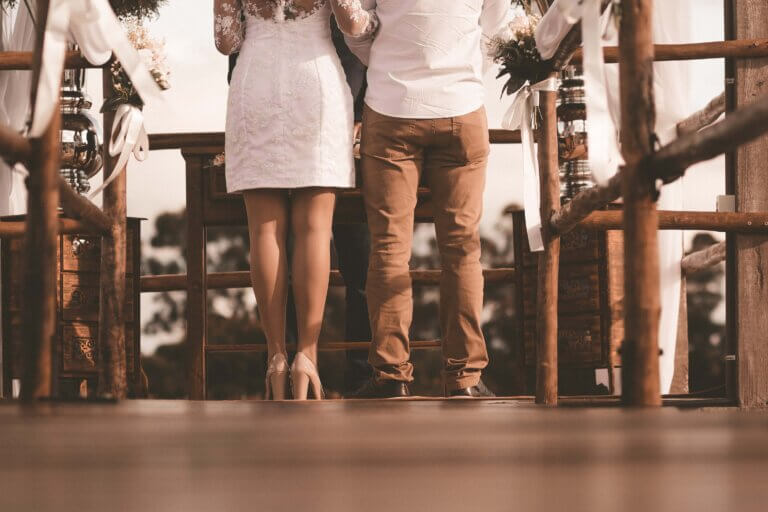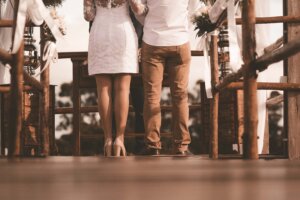 Nobody plays "Here comes the bride" anymore. With an ever growing list of different songs you could play, creativity is what sets you apart from any other wedding. When you're walking down the aisle at your wedding, this is your time to shine as a bride. You should play a song that matches how unique you are, but letting everyone at your wedding ceremony know what you are about.
Check out our list of the top 15 wedding ceremony entrance songs!
There are SO many choices, do you want to be traditional? Or a song that really packs a punch, and sets the tone for the rest of your wedding day. A song with deep meaning to you and your partner? Or do you really just want to switch things up!
We got you.
Here are some of our favorite songs that we have hear over the years! No matter whether you want traditional, or something really cool to demand the attention of your guests and entire venue.
Iris – The Goo Goo Dolls – A cult classic, depending on your taste and vibe for the evening.
Halo – Beyonce – The queen herself! Set the tone for an AMAZING evening at your wedding reception, if Beyonce is here, chances are the wedding reception will be LIT
Songbird – Fleetwood Mac – Just a truly beautiful song that will encompass all the feelings you might have today!
Come Away With Me – Norah Jones – With such a beautiful voice, and powerful song, cue the water works!
Make you Feel My Love – Adele – Well Adele should just be synonymous with weddings and romance obviously.
All of Me – John Legend – Well know as one of the greatest love songs in history. Almost any John Legend track is key to an amazing wedding ceremony.
Tale as Old as Time – Beauty and The Beast – If you love Disney, this song is obviously one of the greats. Guaranteed to have some criers with this one!
Here Comes the Sun – The Beatles – Just a classic, sure to get your parents shedding their own tears.
La Vie En Rose – Edith Piaf – If you want classic, old school wedding vibes, this is one for you!
The Luckiest – Ben Folds – This literally is a day to celebrate ! Why not solidify that with this amazing song, let people know why they are there too!
Canon in D Major – J.S Bach Orchestra – CLASSIC CLASSIC CLASSIC ! Even better if you are getting married in the winter and snow.
No One – Alicia Keys – Alicia Keys has some of the most beautiful music ever created. Key for an amazing wedding.
Hey There Delilah – Plain White T's – Anybody who grews up in the 2000's know's this song, bonus if your name is Delilah!
Amazing Day – Coldplay – The title of the song says it all. Don't you want an amazing day ?
I'm Yours – Jason Mraz – Obviously this is one of the most key classics.
Hopefully some of these songs help let you know that you don't have to have the traditional wedding. It's 2021, that means you can do things how you want!
Break free from the chains of traditional if that isn't something you want.
It is your wedding, you should be able to do it your way.
Make sure to talk to your wedding dj about ways that you can make your day even more magical.
Thanks!
Andrew
Supreme DJs And Entertainment
Barrie, Ontario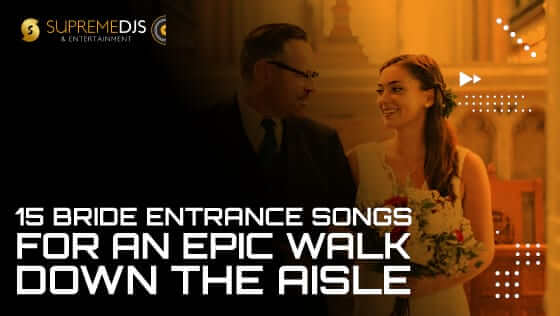 Our top list of the best songs for your wedding ceremony